Providing simplicity in an increasingly complex world
QUOODA® is a trusted solution that makes compulsory and critical things happen, so our clients can feel comfort, be resilient and thrive.
Be efficient, effective and agile
QUOODA® allows you to control processes by designing workflow and knowledge transfers and quickly identify changes in the operating environment so you can respond. You'll reduce errors and produce faster more reliable reporting using QUOODA®'s simple data capture and sharing functions and save time by automating manual processes.

Configure
A trusted out-of-the-box solution that is configurable by clients without any developer know-how.
QUOODA® is a sophisticated software solution developed by experts in safety, risk and compliance to meet your business needs. But we know that every business has their own idiosyncratic way of doing things, which is why QUOODA® is customisable. Menu and field configuration is included as part of the setup process. Once up and running, the software is simple for clients to customise themselves without the need to buy additional technical support.
Tailor fields, menus and labels to your business
Reporting hierarchy matched to client requirements
Create your own checklists

Control
Gives 360-degree visibility of compliance, with transparency to track corrective and preventative actions
In an increasingly complex and regulated world, QUOODA® provides transparency and control, underpinned by bank-level data security. It is simple to track compliance at a glance, and allocate actions internally or to third parties. Notifications automatically help identify your most important priorities before they become overdue.
Dedicated database with all data stored in the UK
Easy access to document storage against each asset
Continual software product updates to align to latest regulatory requirements
Near real-time* updates and reporting
*Refreshes every 15-minutes
Control
Manage multiple assets
Whether your managing multiple properties - or any other assets - QUOODA® allows you to store digital records against each asset. This makes it quick and easy to track overall compliance and drill-down into the details within a few clicks.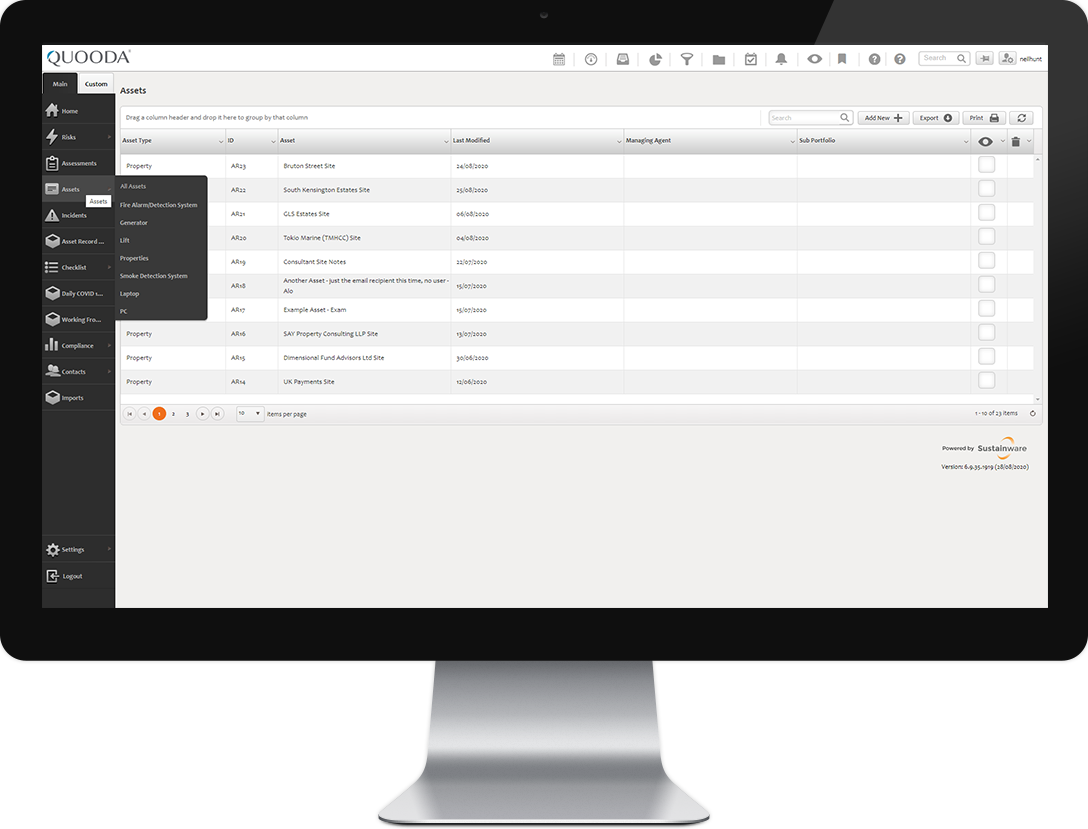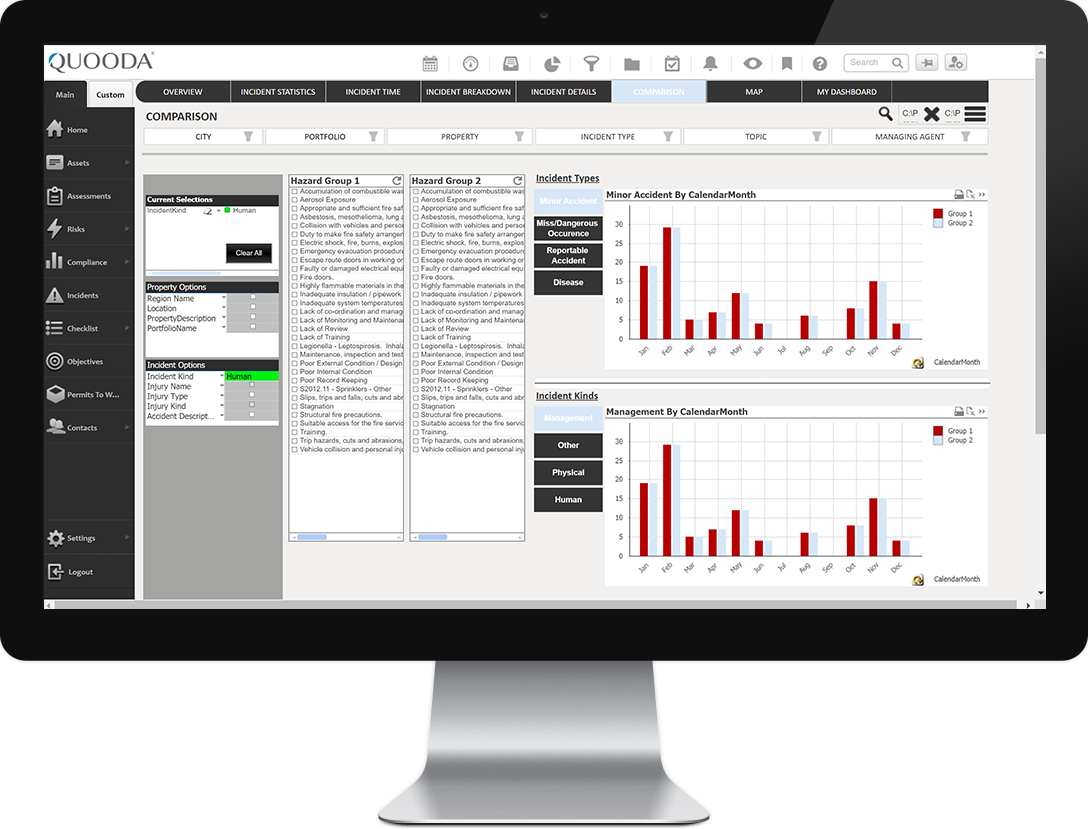 Control
Real-time reporting
All updates to QUOODA® are processed within 15-minutes of the input, ensuring that your reporting gives the very latest insight.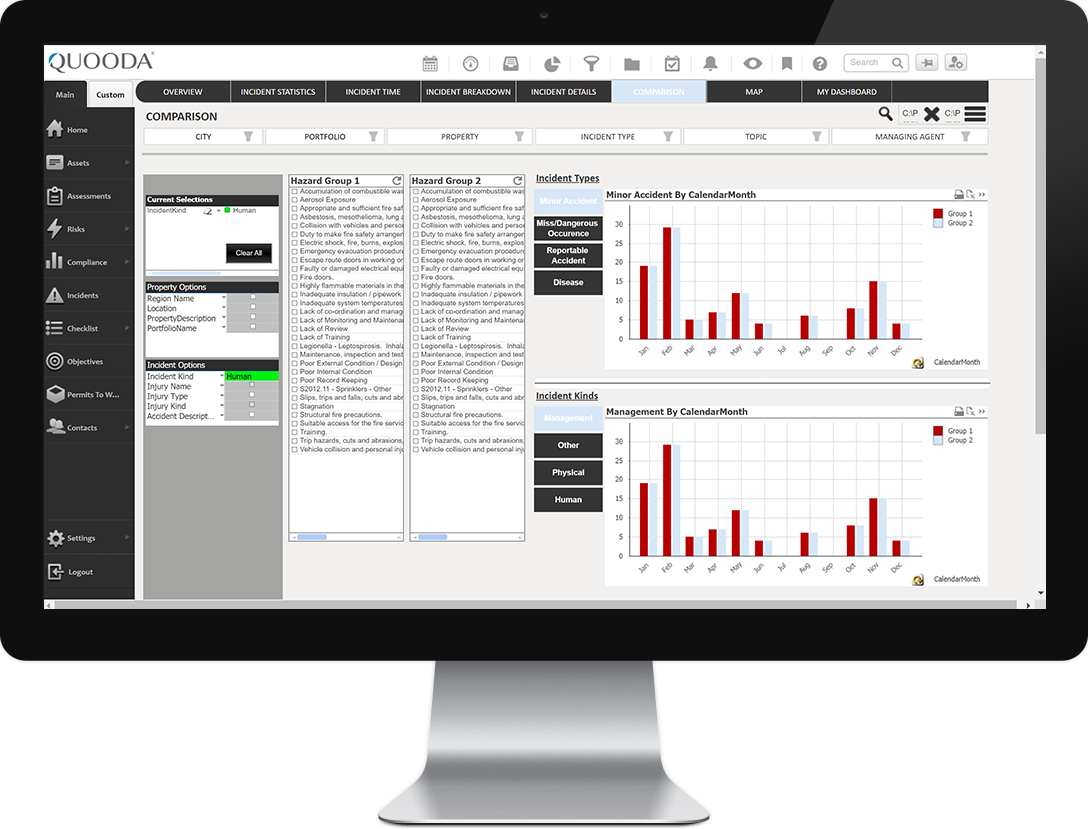 Control
Integrated task management
Managing remedial work is simple with integrated task management that is built into QUOODA®. It allows tasks to be allocated either internally or to third-party contractors. You can build an escalation process into tasks, to ensure they get done, or that the right people are notified if not completed.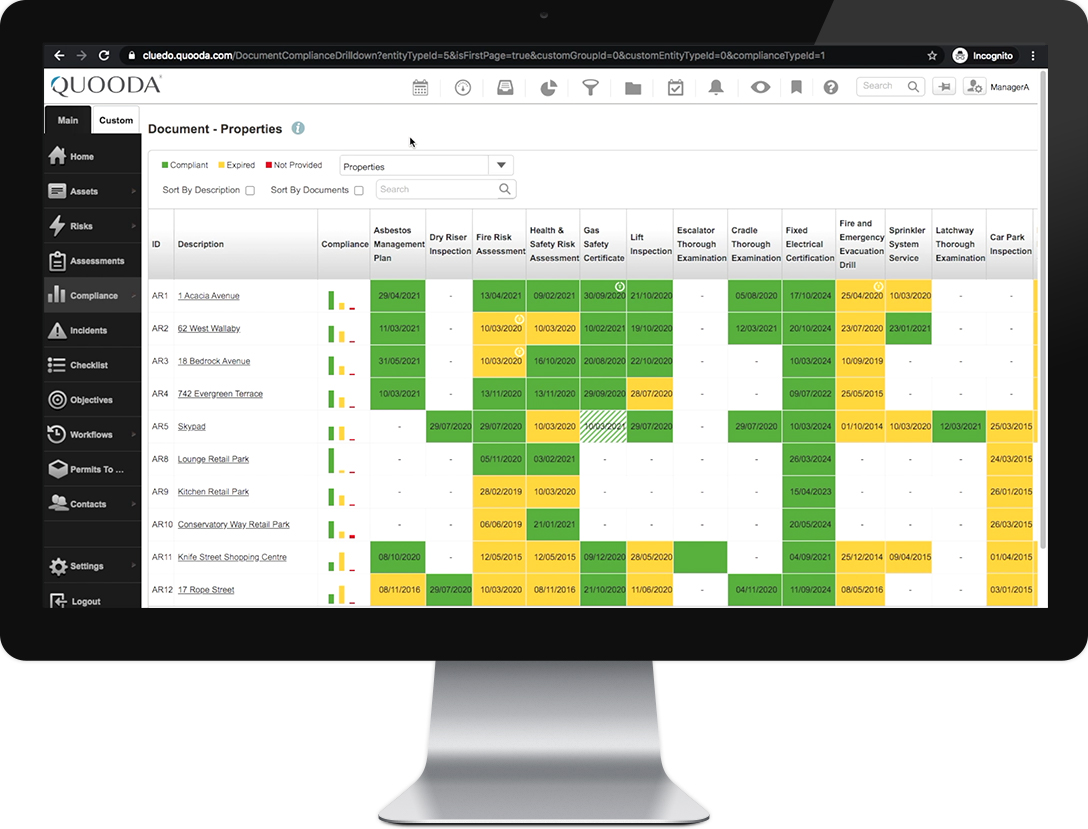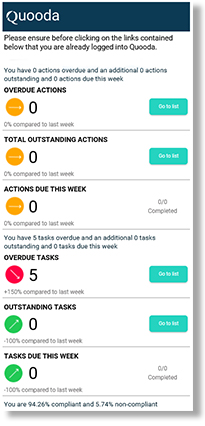 Control
Be in the driving seat
Always know what the most important tasks are, through proactive alerts and notifications, that are driven by tasks allocation or a requirement to update documents.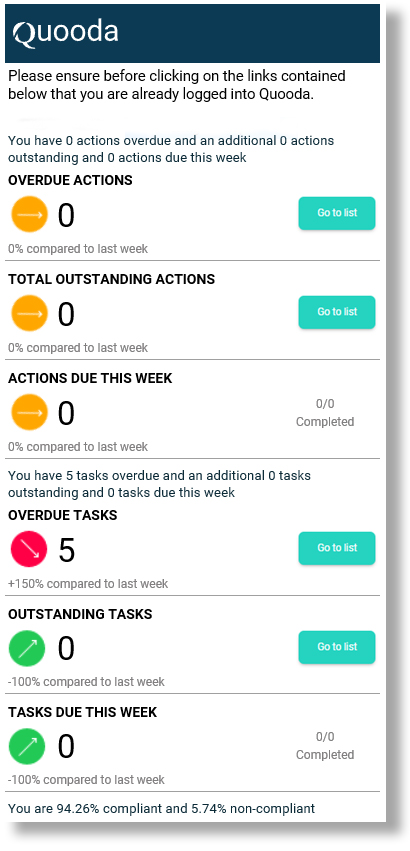 Configure
Modular approach
The software solution is modular, allowing you to tailor a solution that is perfect for your business needs. The current range of modules available include: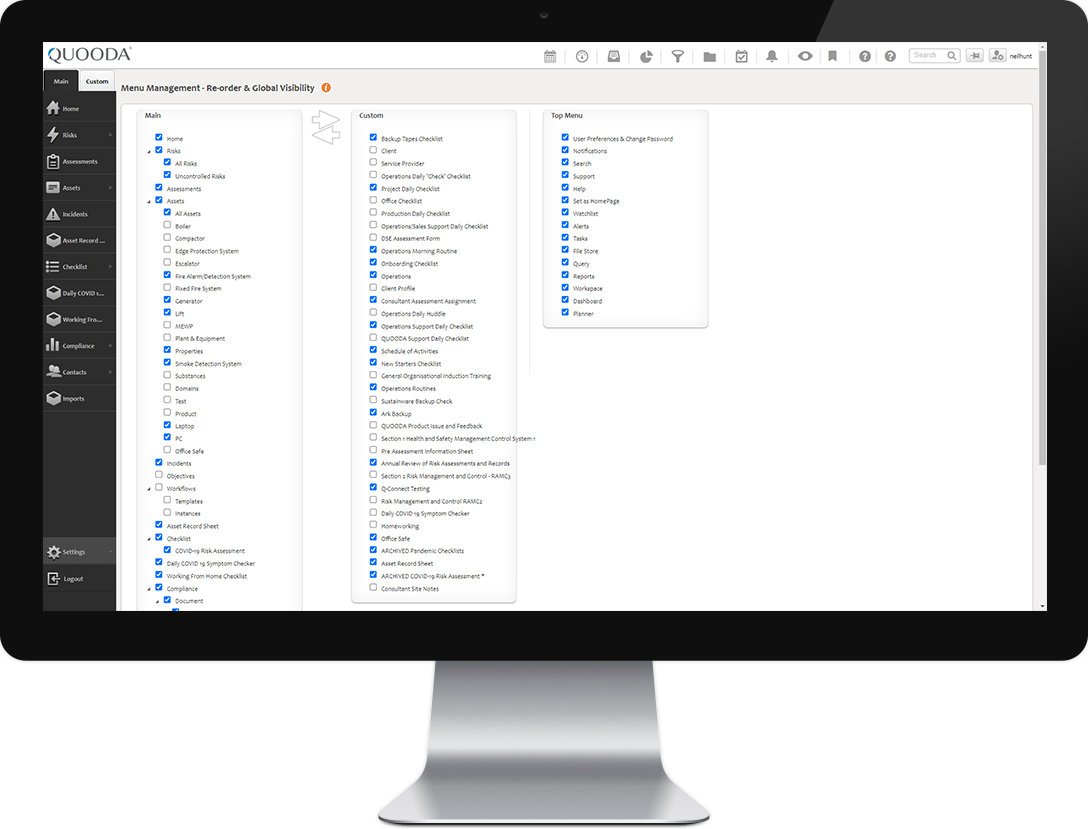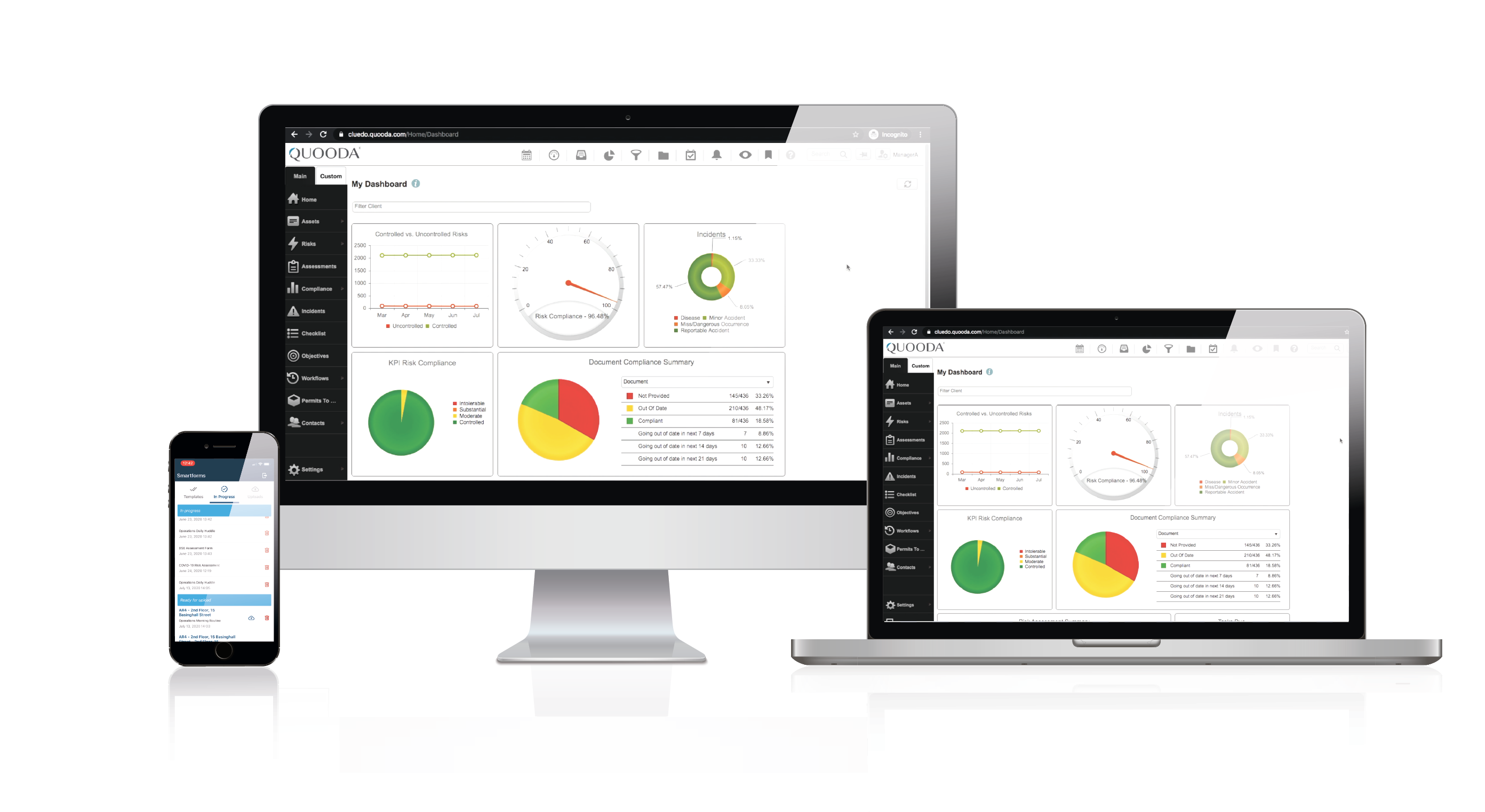 Connect
Mobile-optimised
Saving time and having the latest information to hand is at the heart of QUOODA®. We've therefore ensured that the system is mobile-optimised, allowed users to complete checklists and risks when away from home or the office.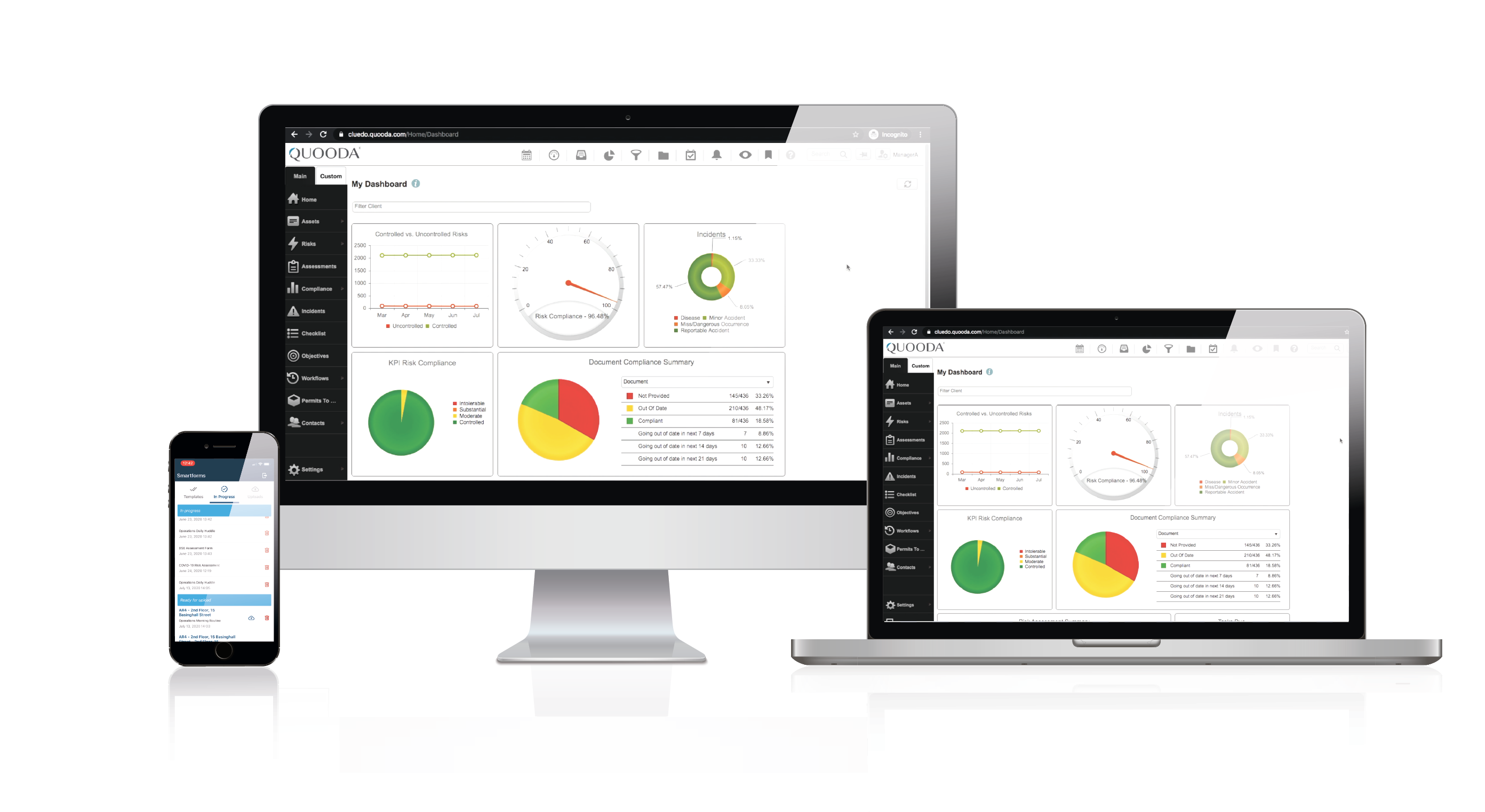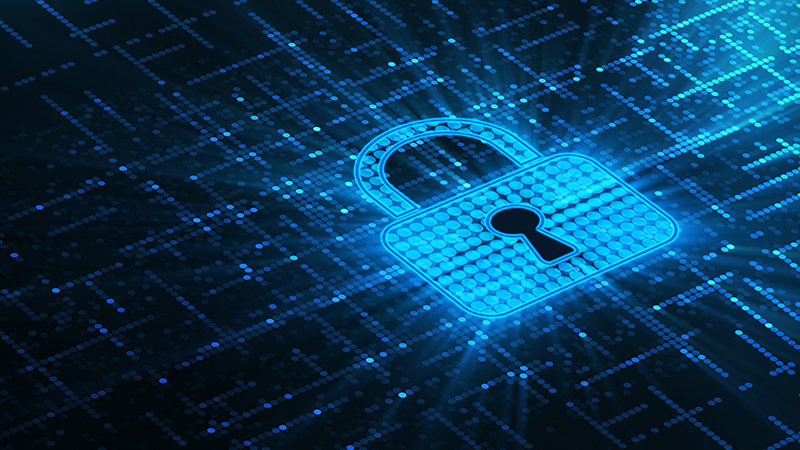 Control
Bank-grade security
With increasing threats to data security, providing a safe and secure environment for your data is vital. We store all our client data on private servers with bank-grade security as standard.
Market leading security model with connectivity standards based on the Advanced Encryption Standard (AES) providing 256-bit encryption (SSL)
The entire application secured through SSL.
Security and Permissions at multiple levels for granular control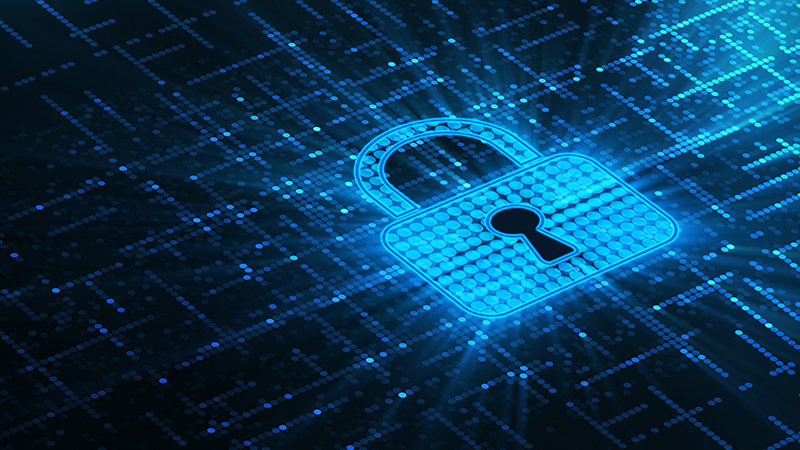 Configure
No developers required
Our design approach allows you to make significant changes to the system, such as checklists, in just a few clicks. Any managers - with the appropriate admin rights - can build their own checklists or modify existing templates within minutes, without the additional expenditure or time delay associated with getting developers involved.
Up to 95% reduction in effort and cost
Highly flexible, adaptable and scalable to meet evolving demands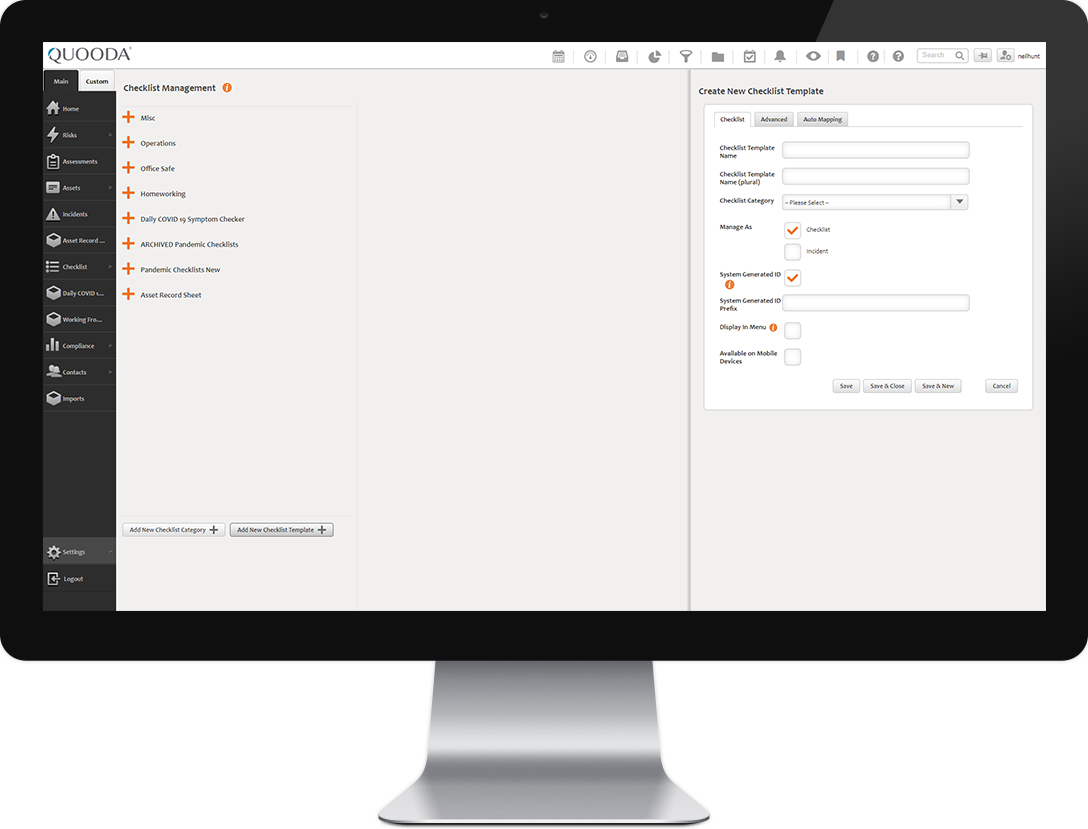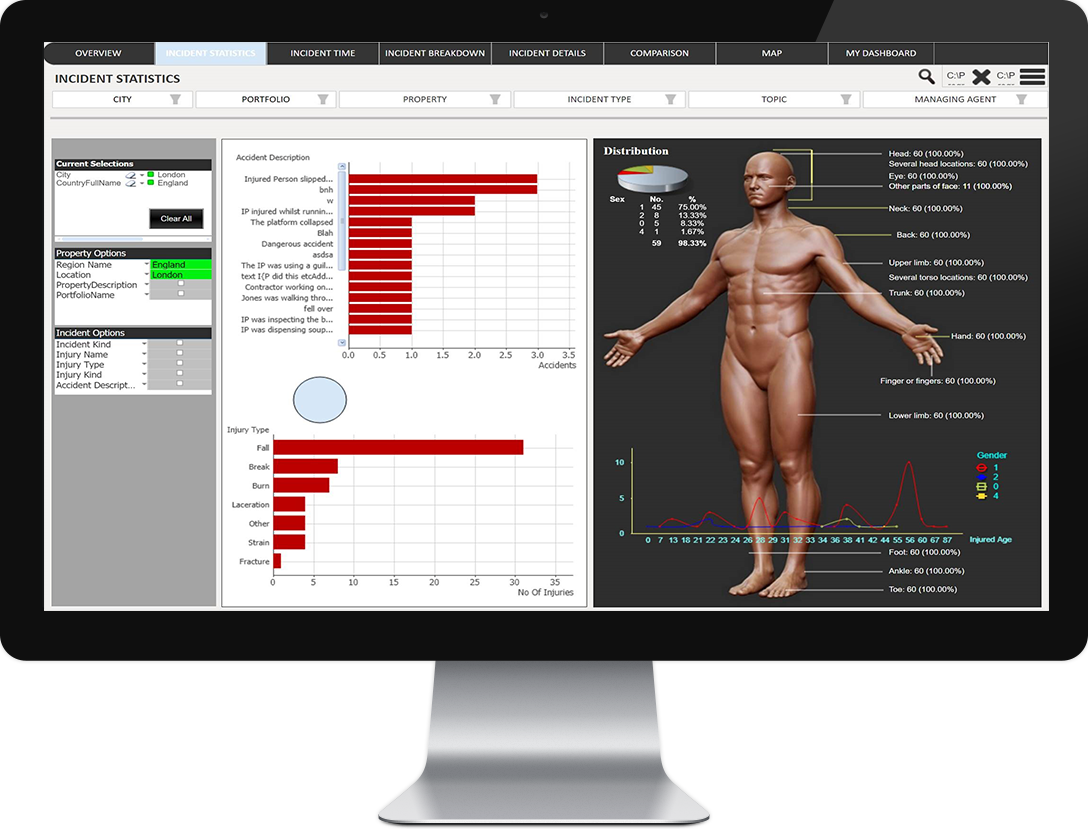 Control
Advanced analytics
Our heritage in risk, safety and compliance has allowed us to build intuitive reporting and analytics that really help you make the most of the information stored within QUOODA®, providing 360o transparency on your business with the minimum of effort.
Self-service reporting provides complete control over your information
Powerful analytics and drill-down functionality
Discover trends and patterns you have not seen before
Collaborate and share insights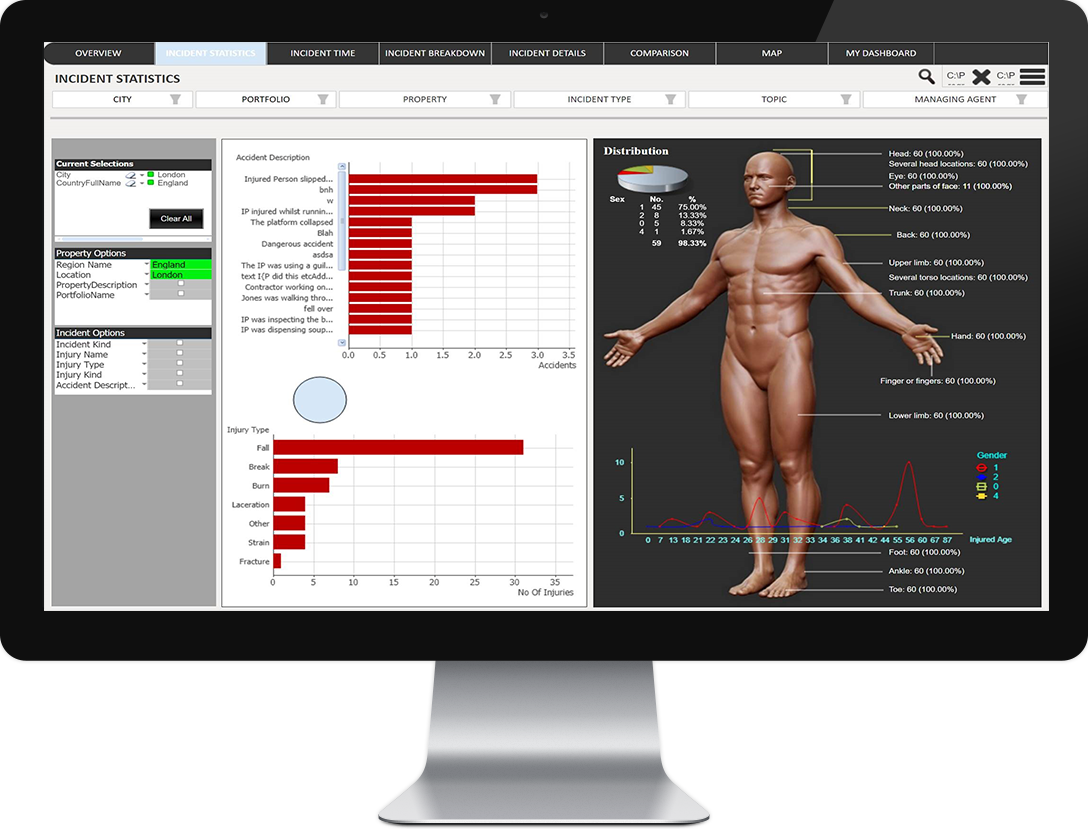 See how QUOODA® makes it easier to manage your risk and compliance, improving productivity and saving money.
See how QUOODA® makes it easier to manage your risk and compliance, improving productivity and saving money.