Health and Safety software
Health and Safety software puts you in control with 360-degree visibility and task tracking
QUOODA®'s Health and Safety property software makes it easy to monitor your Health & Safety data, manage risk and compliance, keep on top of tasks and cut down on admin.
Health and safety management
Control
Track risks and actions
Managing risks and the associated remedial work is simple with integrated task management built into QUOODA®'s property Health and Safety software. It allows tasks to be allocated either internally or to third-party contractors. Build an escalation process into tasks, to ensure they either get done, or that the right people are notified if not completed.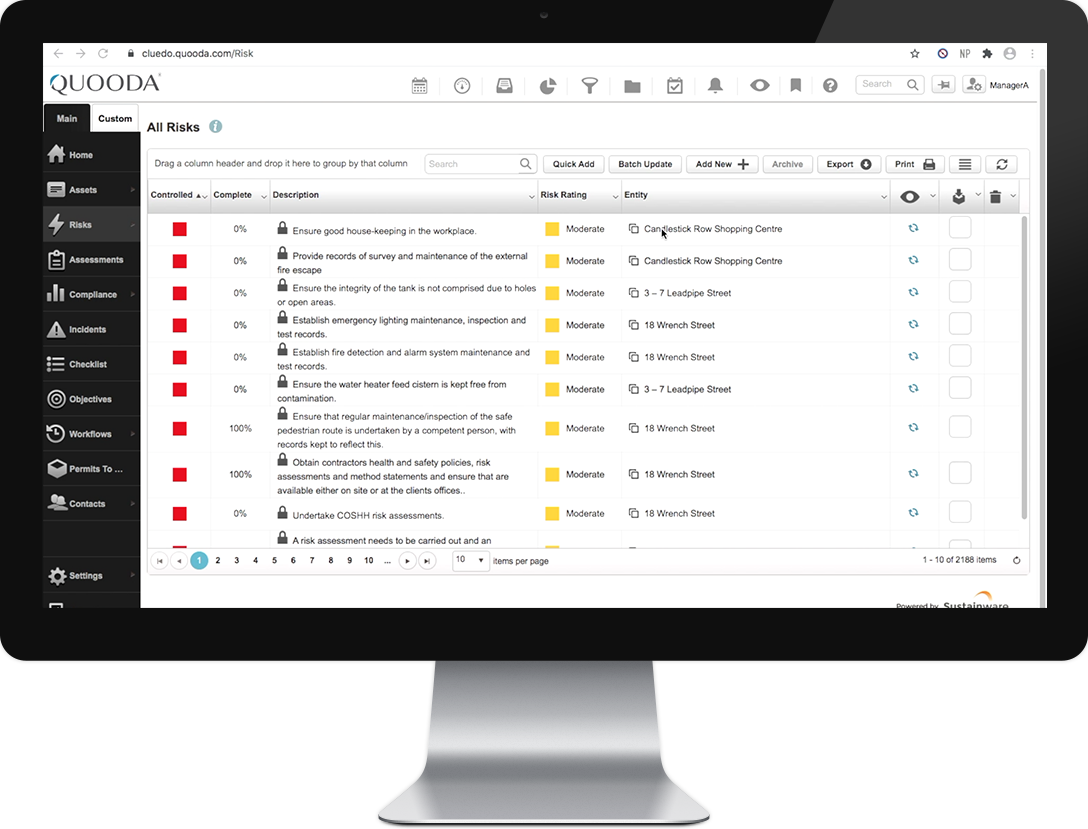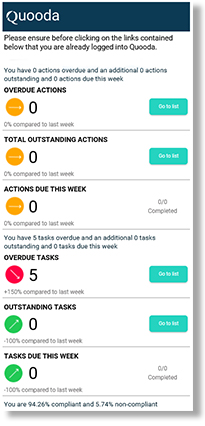 Configure
Automated reports
Produce automated reports that are sent directly to those that need to see them
Data is refreshed every 15-minutes, ensuring your reports give the very latest view
Reports can be configured to meet you in-house requirements
Schedule your reports and automate the process of report delivery for increased efficiency and accuracy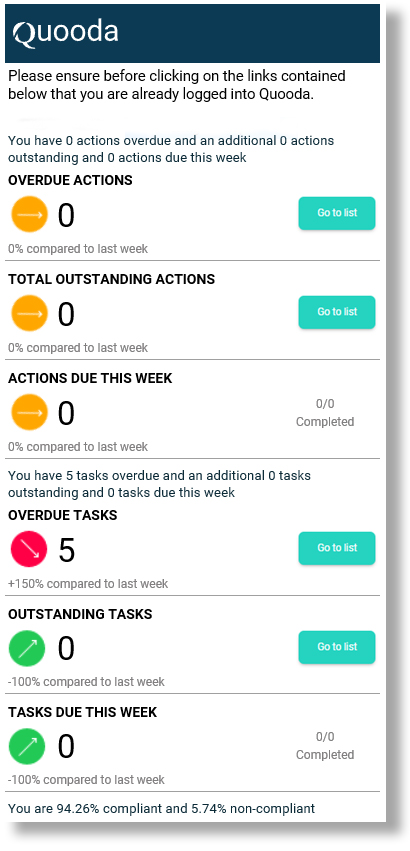 Configure
Build an ecosystem
Clients will always have different requirements and a mix of technologies. QUOODA® seamlessly integrates with your existing technology to give you a single source of truth.
Integrates with any external systems seamlessly within days rather than weeks/months
Utilise our various integration tools e.g. web services or ETL based integration to connect with larger database applications such as Oracle, IBM, SAP, CAFM etc.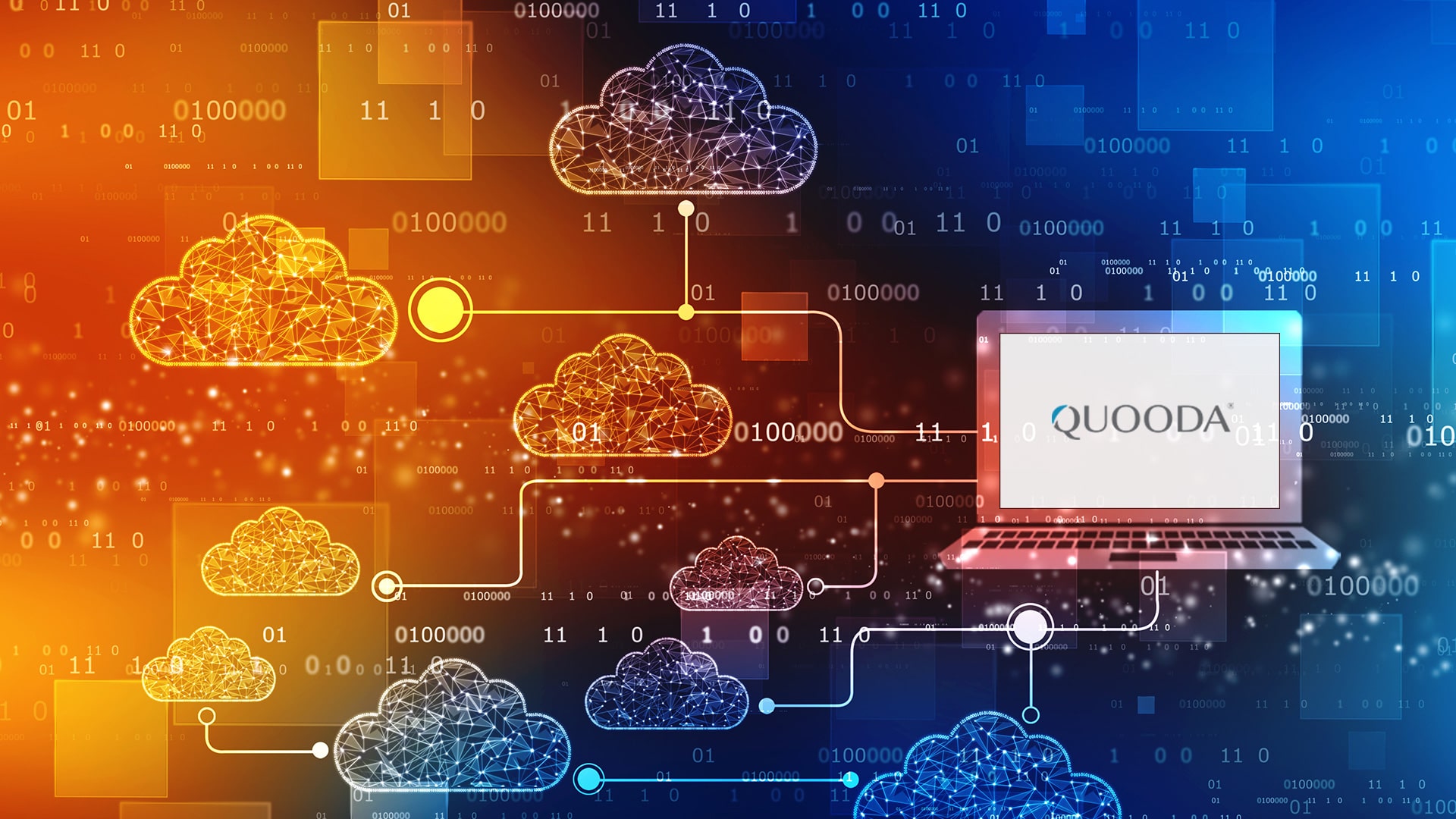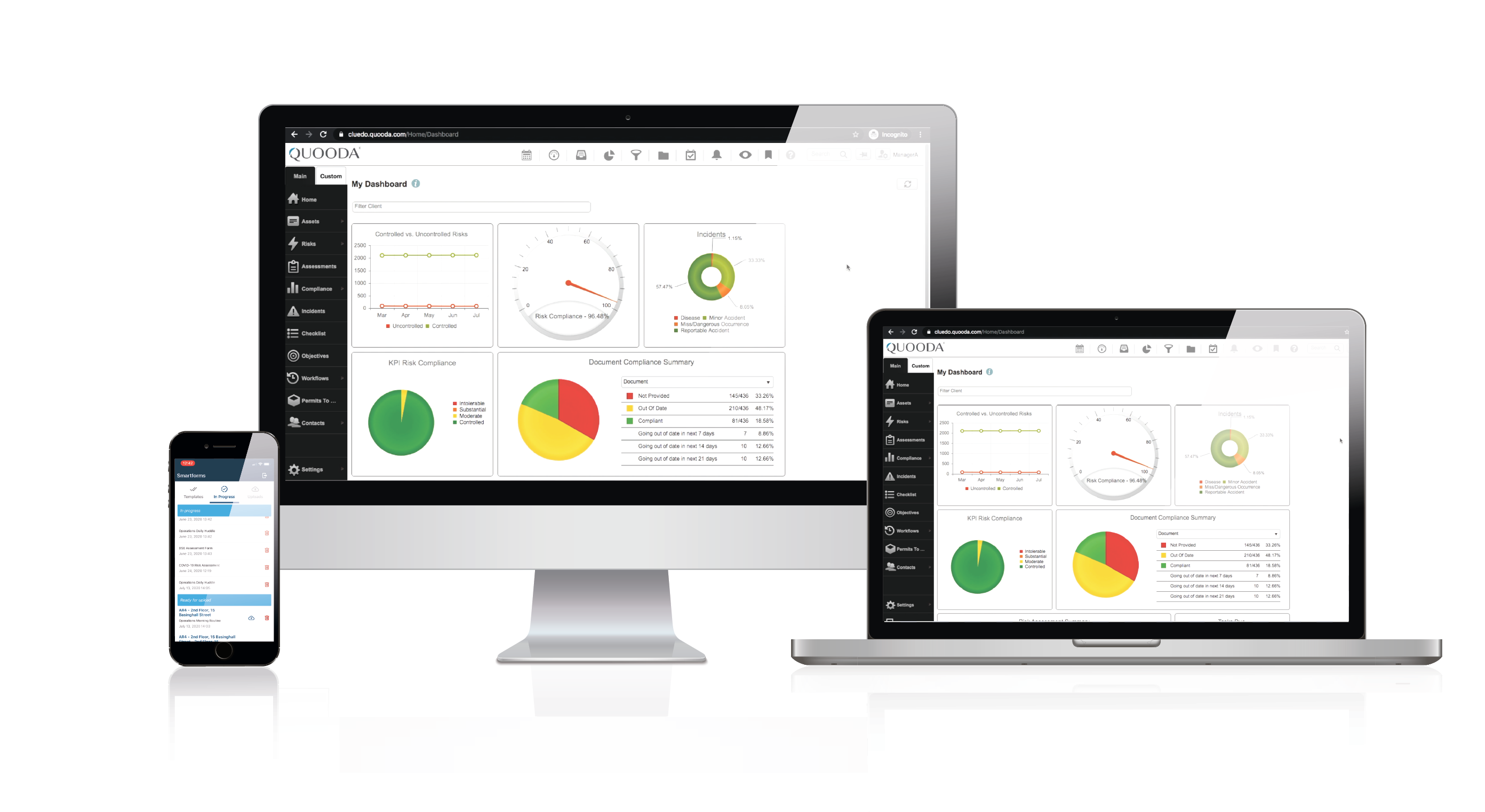 Connect
One source of truth across the organisation
Everyone, including external contractors, can access the data held within QUOODA®. Set up various roles within QUOODA®, giving employees and contractors access to only what is relevant to their role.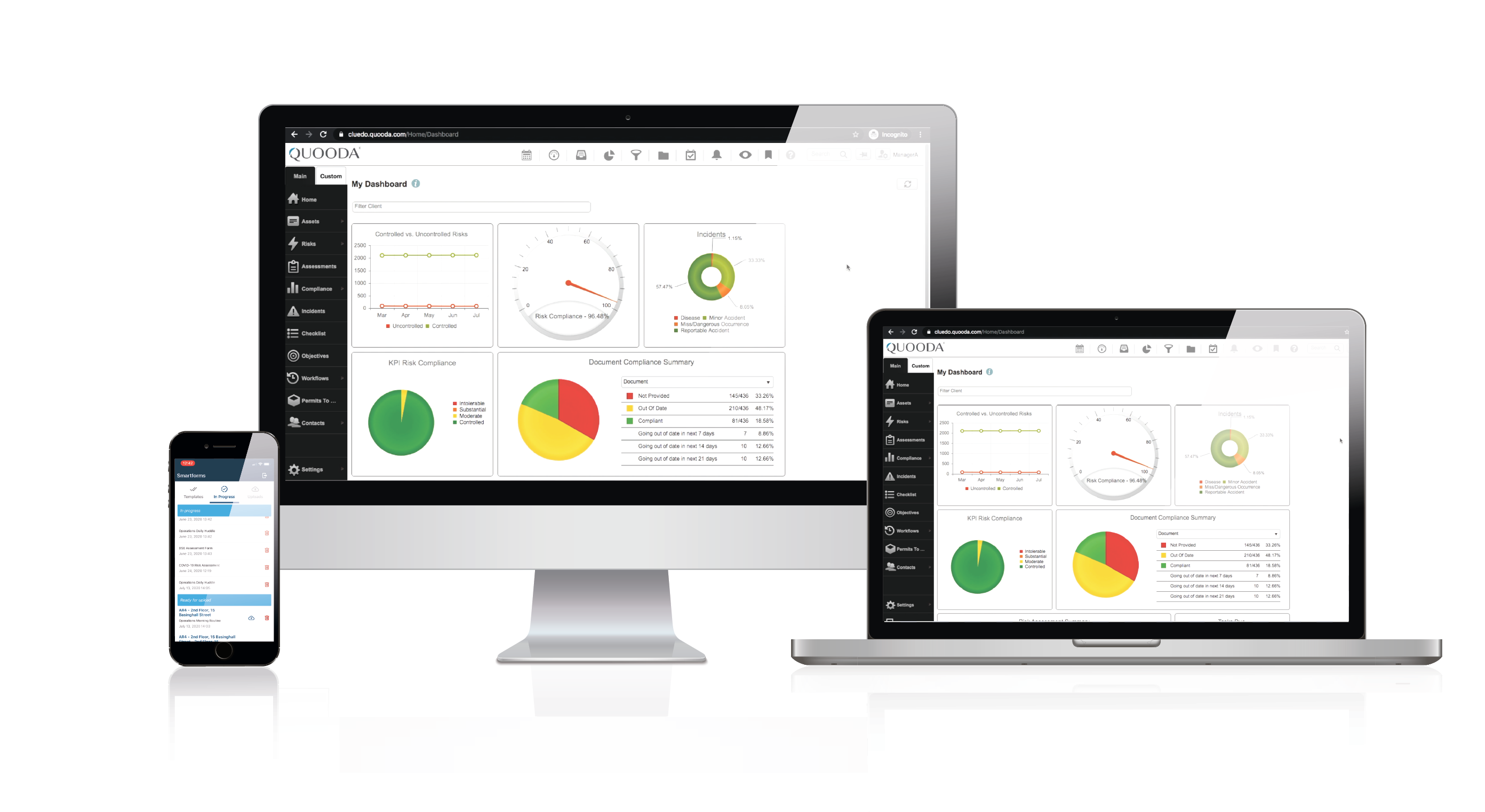 Control
360° situational awareness
QUOODA® provides a 360-degree visibility into Health and Safety program performance. This transparency allows you to interrogate the data, draw meaningful insights and reduce incident rates.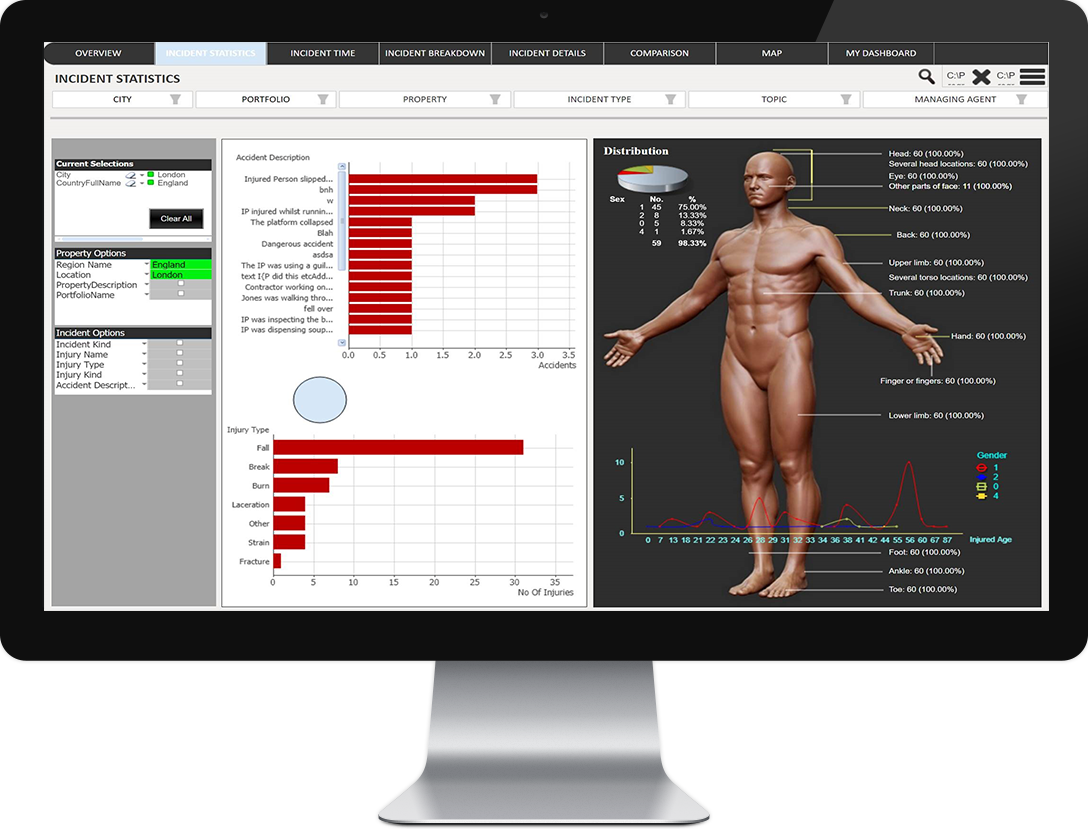 See how QUOODA® Health and Safety software makes it easier to manage your risk and compliance, improving productivity and saving money.
See how QUOODA® makes it easier to manage your risk and compliance, improving productivity and saving money.